View Report
When you click to 'View Report' you will have a short summary of what this report will give you.
From this page you can also:
'Run Report' which will queue your report for execution - it will then be visible/accessible to you under 'My Reports' and sent to your inbox.
navigate back to the report catalogue using the 'Go back' button
or schedule the report to regularly run at a time of your choice using the 'Schedule Report' button
What you'll see when you've run your report
There's a notification letting you know that your report has been queued for execution and how long the report takes to run on average. You'll receive an email with a link to it once it has run.
You'll also see the report history, that will give you an indication of the average time taken for report generation in the past.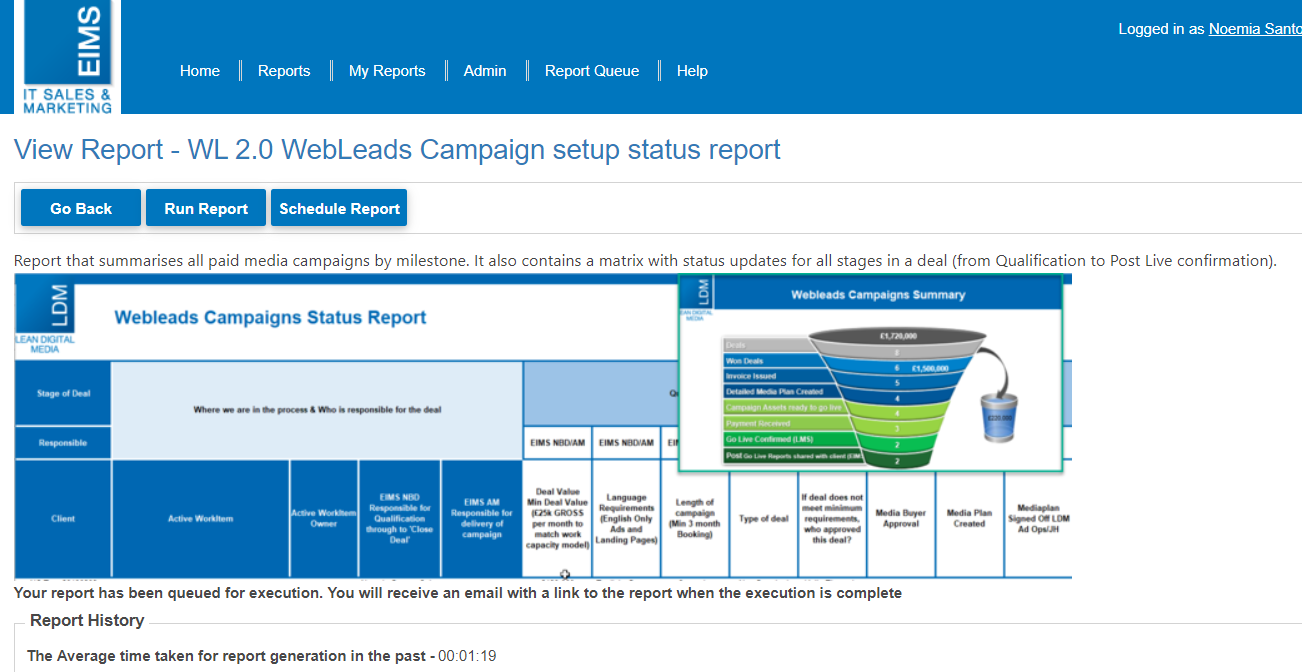 Where is the report you have run?
In your inbox there will be an email with a link to your report and you will also find the report in 'My Reports'